Go completely paperless, get pdfFiller for all your devices


What you get with pdfFiller for Windowsbeta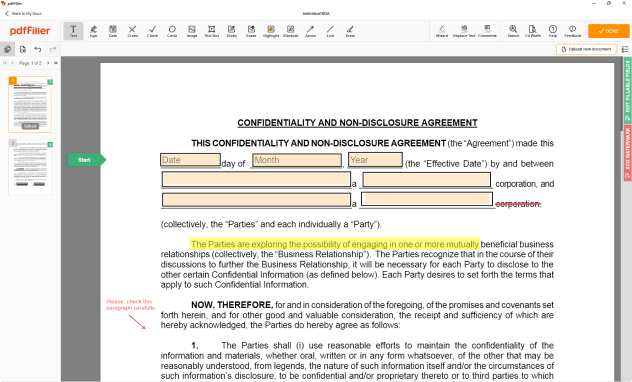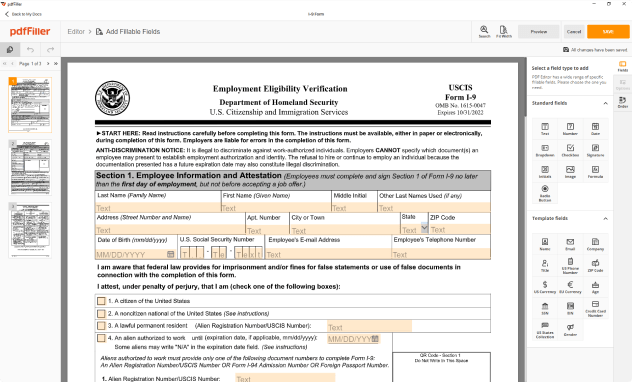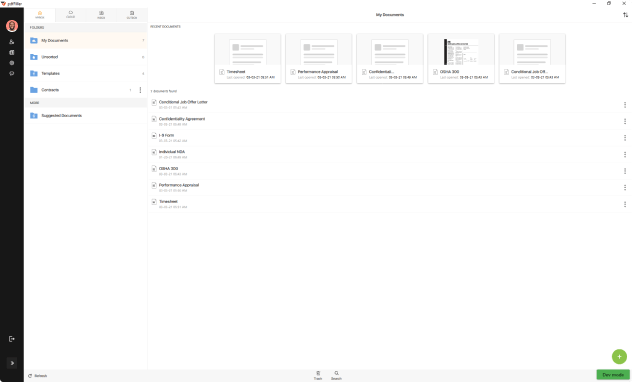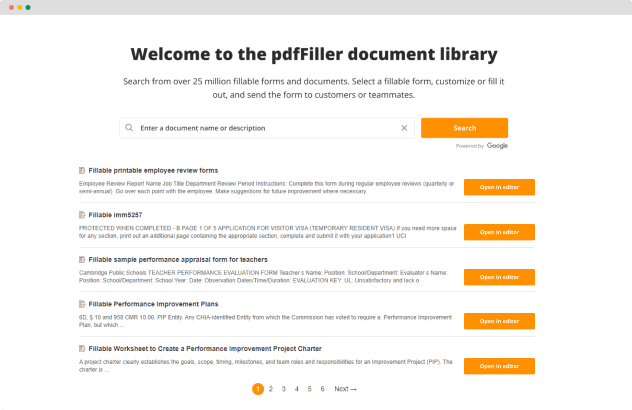 Powerful PDF editor that makes working on documents a breeze
Change text, highlight or blackout content, add signatures, convert documents into templates, and more.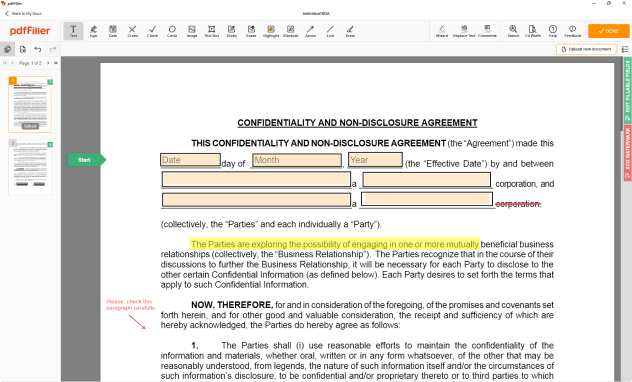 Fillable PDF forms for collecting data and signatures online
Make a document fillable by adding fillable fields. Send it to your customers or colleagues and receive filled out copies right in your account.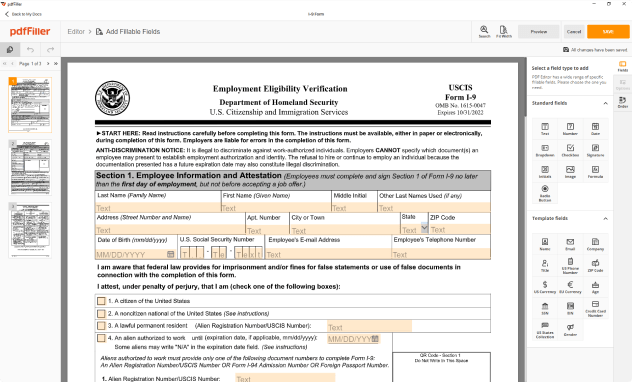 Unlimited and secure document storage in the cloud
Every change you make in a document is saved in the cloud, not on your computer. Storage limits? They don't exist.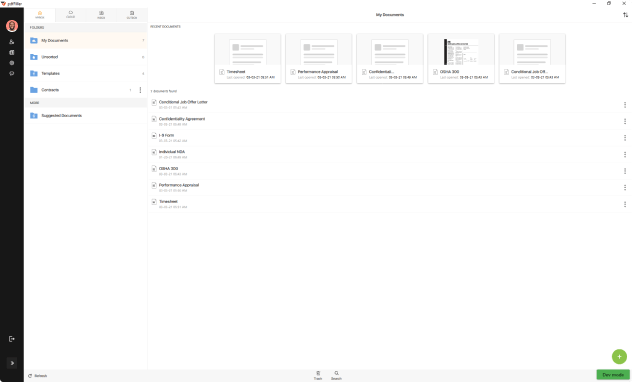 Library with 25 million free documents ready for upload
Quickly add a ready-to-fill document from the built-in library instead of creating it from scratch. Contracts, agreement, tax forms - get the form you need in seconds.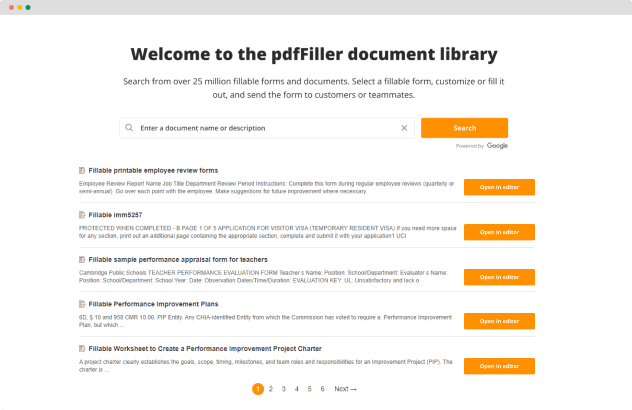 Manage documents on your PC like a pro
pdfFiller for Windows beta was designed with performance in mind. It gives you all the tools you need to work on documents effectively. Install the desktop app and start editing, signing, and storing documents securely in the cloud.
Getting started with pdfFiller for Windowsbeta
1
Install the desktop app
Download and install the version that suits your PC.



2
Log in
Enter your account credentials or create a new one.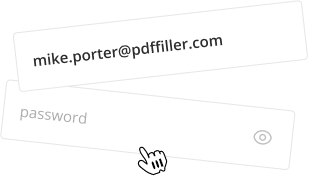 3
Start editing
Create or upload a document and start editing in seconds.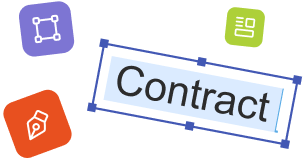 Coming soon to pdfFiller for Windowsbeta
We're currently focused on adding these features as soon as possible to the desktop app.
How to use professional PDF editing software for Windows 10
The PDF, or Portable Document Format, is a versatile file type for personal and business purposes. It's perfect for sharing various content online as files remain readable and preserve original layouts regardless of the program used for viewing them. Its security and inability to edit when viewing has made it the universally accepted format for contracts, reports, and other business papers.
For users who prefer working in Windows, modifying these files can be troublesome. There's still no embedded Windows 10 PDF editor. You may have heard about the Microsoft Edge browser, but its functionality is limited. For making more significant improvements, some people first convert files from Portable Document Format into Word or Excel. When they finish with their amendments, they then turn the file back into the initial format. But that's time-consuming and inefficient. So what is the best way out to manage such records and avoid expensive tools like Adobe Acrobat? There are plenty of applications on the market, but pdfFiller is the optimal PDF editor for Windows.
pdfFiller is a multi-function yet user-friendly online document management solution. It features a vast range of powerful and easy-to-use editing tools. Created for browser-use, it also has desktop and mobile applications for the most convenient and effective work. Register your account and download the pdfFiller application to edit PDF files on Windows. Use your pdfFiller login credentials to start managing your forms. Upload a template from your device. Next, complete your form or create a new one.
How to edit PDF files on Windows
Explore the toolbar that has all the major editing features for amending your templates. Click on the feature you need and drop it where you need it to appear in your form:
01
Edit a PDF on Windows by changing its content: type in additional text or replace the existing text.
02
Insert images and pictures: upload them from your hard drive or snap a picture with your web camera.
03
Attach sticky notes with annotations to your agreements and make comments in just one click.
04
Add check or cross marks to select the suitable options in the form lists, or just circle them.
05
Highlight the most significant parts of your document, blackout your sensitive data, and erase errors with straightforward features.
06
E-sign your forms and contracts with a legally-binding e-signature and, of course, insert the date when you approve them.
07
Add extra pages, delete unnecessary ones, rotate them, and customize their order.
08
Add specific fillable fields and make them required or conditional.
09
Protect your templates with watermarks and add Headers and Footers.
pdfFiller is the ideal PDF editor for Windows. Besides being able to adjust your samples, it also able to convert them into other popular formats and has extra sharing features. Share contracts via email, fax, or USPS. Notarize papers or forward tax forms to the IRS right from your account. Try it now and explore every advantage to do your most efficient work.